Podcast: Play in new window | Download (Duration: 11:21 — 7.8MB)
Subscribe: Apple Podcasts | Android | Google Podcasts | Stitcher | Spotify | RSS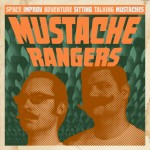 Podcast podcast blah blah blah ham. Listen. November 16th is Give to the Max day in Minnesota. It's a day to donate to non-profits and to have your donations matched in different ways.
The Mustache Rangers will be raising money for HUGE Improv Theater, our home theater, on November 16th. If you would consider a donation, we would be forever grateful. And any donation made through http://bit.ly/givemustache counts towards are fundraising efforts.
The improv team that raises the most money will receive 6 plane tickets, to get out to different improv festivals across the country.
Only donations on the 16th count towards the goal. If you donate, make sure it is on November 16th.
So, if you have listened to the podcast or have seen our live show, please consider helping HUGE Improv Theater and helping us by donating at http://bit.ly/givemustache. Thank you! Now, enjoy the show!