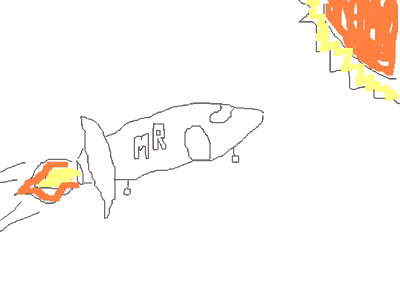 Citizen Adam Svec of citizen rock group The Glad Version has taken it upon himself to favor the Mustache Rangers with his non-musical artistry.
As you can clearly see, the picture features some sort of banana in a dress heading towards a flaming egg which is prepared for fertilization. The best art needs no interpretation.
This piece is actually more of a thinly veiled commentary on the over utilization of sandwich holders in non-regulation space vehicles. Citizen Svec is obviously aware of the Mustache Rangers and their heartfelt ties to this cause.
We hope this does not need to be restated, but please please please do not install too many sandwich holders in your custom made non-regulation space traveling vehicles.
Thank you, Citizen Adam, for your support.
Fan art will be accepted from all in the mustacherangers@gmail.com electric message depository.