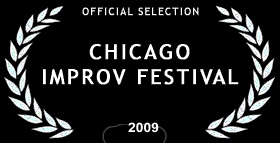 The Mustache Rangers will be performing in Chicago this Saturday as part of the Chicago Improv Festival. We understand that this means most fans will be unable to attend the performance
But we also understand that this means some fans in the Chicago area WILL be able to attend. So here are your details!
The Mustache Rangers will be performing at the Annoyance Theater on Saturday, April 18th at midnight. For those of you who this confuses, just pretend the show starts at 11:59pm on April 18th. Now you aren't confused.
Tickets are $10, and the Mustache Rangers would be overjoyed to see you there.
And if not you, then your friend that live in Chicago. You know, the friends that you are going to tell to see the Mustache Rangers. They're almost as good as you. But we won't tell them that.