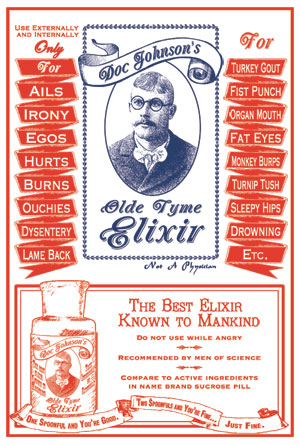 The Mustache Rangers will performing LIVE this coming Monday, April 13th at the Bryant-Lake Bowl as guests of the fantastic Splendid Things improv group. It promises to be a fantastic and exciting show for all to see.
But if the promise of fantasticism isn't enough for you, then maybe a raffle of the few remaining Doc Johnson's Olde Tyme Elixir t-shirts will peak your interest. That's right, the last pristine Mustache Rangers t-shirts in existence will be raffled off at the Monday night Splendid Things improv show. Now you certainly have enough reasons to come.
You should also buy your tickets RIGHT NOW! Advance tickets are only $6 if you buy them at the following address before Sunday (4/12) at 11:59PM: http://www.brownpapertickets.com/event/58996.
You can also call the Bryant-Lake Bowl box office at 612-825-8949 for advance tickets.
Day-of tickets are $10. That's almost (exactly) $4 dollars more for being lazy. Don't be lazy!
Doors open at 7PM. The show starts at 8PM. Drinks and dinner are available in the theater before and during the show.
So come, laugh, and get ready to possibly win a t-shirt! Even if you lose, you win! With entertainment!